Health Pass
It's
your

membership

You should choose what you get out of it.
One membership, everywhere access.

Start now
---
Try new
gyms
Heal your
body
Meet new
people
Does your gym know you exist?
Unsatisfied with results and need guidance?
Do you ever get tired of doing the same thing over and over?
Felt like just a number at your gym?
Have you experienced burnout?
Done with cookie-cutter, one-size fits all
approach?
Type of person who likes to try new things?
Introducing Health Pass
.
Health Pass is the new, flexible fitness membership that gives you complete control of your health. You don't have to be bored, stuck, or lonely anymore. It's perfect for the person who wants to:
Add a little variety to their gym membership.
Try out some new gyms until they find their new home.
Add recovery and nutrition to their current plan.
Get access to coaching without commitment.
Completely customize every aspect of their health and fitness.
Save money on expensive classes and services.
Here's just some of the great activities you can join!
Make fitness yours
.
One membership, unlimited options. It's up to you.
Explore new gyms
Heal your body
On-demand personal coaching
Prepared healthy meals
Diet & exercise guidance
Community events and workouts
Affordable wellness
.
Health Pass makes fitness affordable.
When you use your Health Pass, you'll save up to 80% on:
Chiropractor
Meal prep services
Diet / exercise plans
Online personal training
Healthy restaurants
Massage therapy
Leave your money at home
.
Introducing credits. Spend them when and where you want.
Choose how to use your Health Pass credits in a way that's tailored to you. Spend them all or save some for next time. Your credits get renewed at the start of every month.
Create Free Account
Own your health
.
Get started on your fitness journey and start choosing healthy options that are best for you.
Choose your plan
Explore new options
Tap, swipe, save
.
Health Pass vouchers are just a swipe or tap away. Nothing holds you back from achieving your goals.
Find places you love
Customize your fitness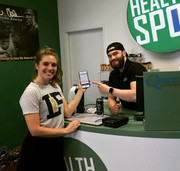 "Every time I use it people light up and get excited to see someone engaged in the movement and mission that Indy Fitness Mag has founded."
---
Jessica P.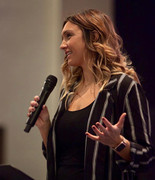 "Health Pass is the perfect compliment to my monthly gym membership! It allows me to flirt with other gyms and still maintain my commitment for a justified price. I adore the sip of cryo, and have relied on the meal plans provided at no additional cost! This pass has literally rocked my world!"
---
Fallon F.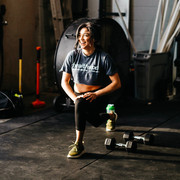 "I like how everything is organized perfectly online making it very user-friendly! Health Pass is a unique gift to Indy and everyone should be investing in it. For all the perks it's 100% worth it!!"
---
Vanesa R.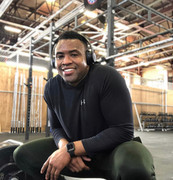 "Health Pass, in my opinion, is a must have if you are into fitness or health in general! It's one of those things that sounded too good to be true but my friends, it is indeed true. The services provided and discounts Health Pass offers for the monthly fee is unheard of! It's only a matter of time before it really blows up. Highly recommend!"
---
Ryan C.
Our Promise to You
Quick Customer Care and Guidance